We are open Monday – Friday
24/7 Emergency Service
Call Us Now!
585.223.3190
2012, 2014 – 2019 Winner
Angie's List Super Service Award
T&L Tree & Landscape
At T&L Tree & Landscape, we can help transform that ordinary yard into a terrific one. Whether you need tree removal, hedge trimming, stump grinding or any other landscape service, T & L Tree & Landscape can handle it for you with a measure of quality that's unmatched by the competition. We specialize in helping Rochester residents attain the kind of beautiful properties they've always dreamed of and are renowned throughout the region for our commitment to quality and outstanding service.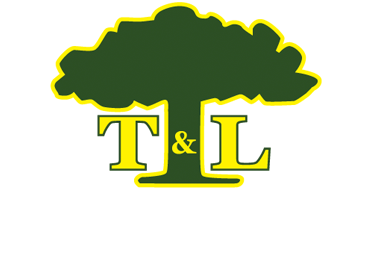 The Best in Upstate New York!
When you hire T & L Tree & Landscape to improve or maintain your trees or property, we'll work alongside you to ensure that your landscaping looks exactly the way you envisioned it would. We take care of hanging limbs, stump grinding and all your tree needs! After all, it's your yard, and it should look just the way you want it to.
OUR CLIENTS
What They Said About Us
Our goal is to make you happy. When are clients are happy with our work, we know our job is done. Every job, every day we strive to be the best at what we do.
Laura and her crew did an exceptional job at our home. We had an extensive tree-trimming and landscaping job which required ripping out a huge older garden. Laura and her crew are extremely knowledgeable. They were professional, prompt, and thorough. The next time I need landscaping or tree-trimming, I will definitely call T&L. It was such a pleasure to do business with a team that is honest, professional and experienced.
It was a pleasure doing business with T&L Tree and Landscape – again! I have used Laura and her crew on several of my properties in removing and trimming trees. From start to finish, they were professional and extremely knowledgeable in all areas of tree services and landscaping. I look forward to working with them on my patio and retaining wall and will definitely pass the word along. From the price to clean up – PERFECT. Great company, great owner. Thanks Laura!
Laura Hauser for president! Laura has done work for my parents on numerous occasions and they have always been very pleased with the service. Laura is their first call for tree and landscape work and is a caring and giving person as well.
About T&L
If you're looking to improve the look of your property, raise the resale value of your home or have your trees and shrubs trimmed, we can help!
At T & L Tree and Landscape, we are committed to providing you with the best residential and commercial tree services, and we pride ourselves on going the extra mile for every one of our clients. Proper care is necessary to keep your trees and shrubs looking their best; that's why we only hire experienced qualified professionals and will never send you an untrained landscaper.
12 Employees
Locally Owned & Operated
Angie's List Super Service
Award Winner 2012, 2014 – 2019